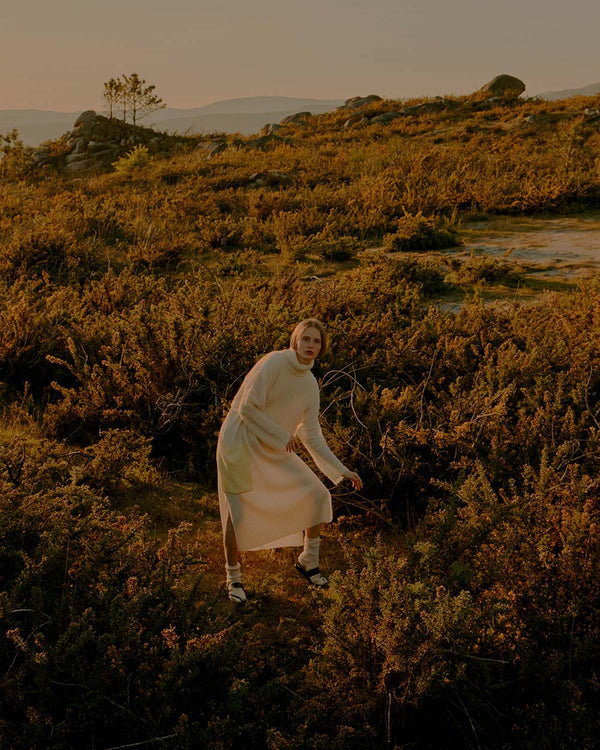 Edition no.1
RUS first edition The Ritual is born from that sensorial world, from tactile and visual experiences. It is inspired by real women that are muses themselves and have turned into a personal ritual the act of getting dressed, elevating it to a mystical category. An intimate moment to get ready to face the outside world selecting shapes and layering pieces in infinite ways depending on their mood and necessities.
High quality yarns carefully selected from Italian spinners, are the base to unique textures, shapes and colors.
The Ritual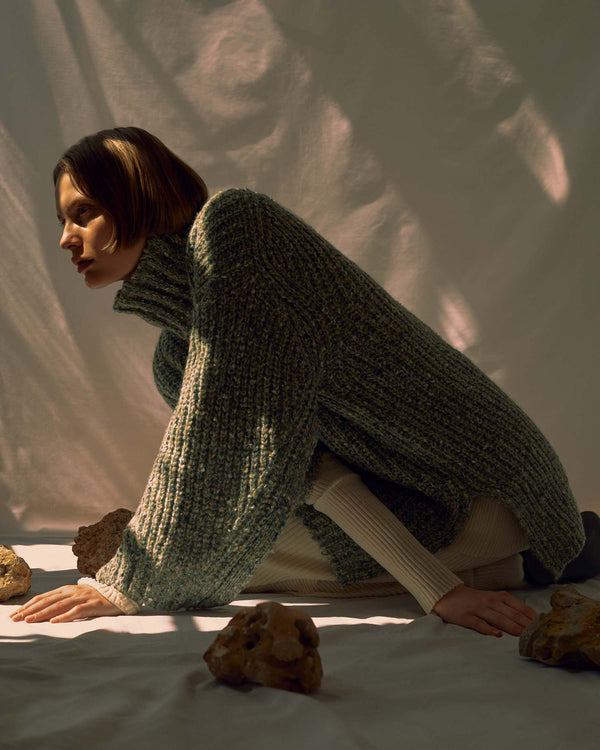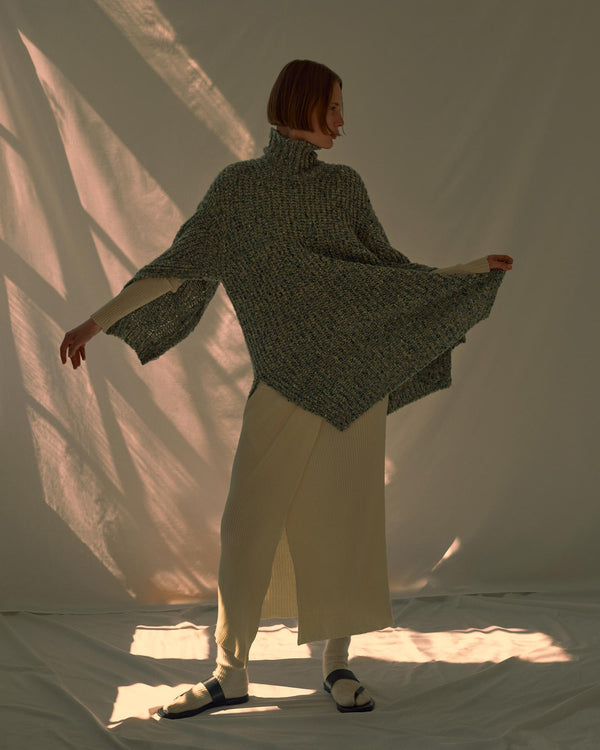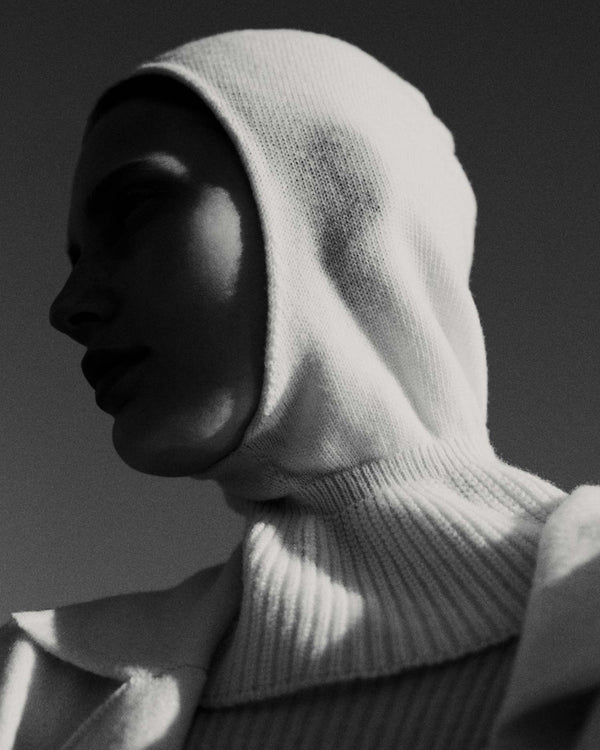 Clean lines and generous shapes softened by the use of mohair and alpaca blends and bulky winter yarns.