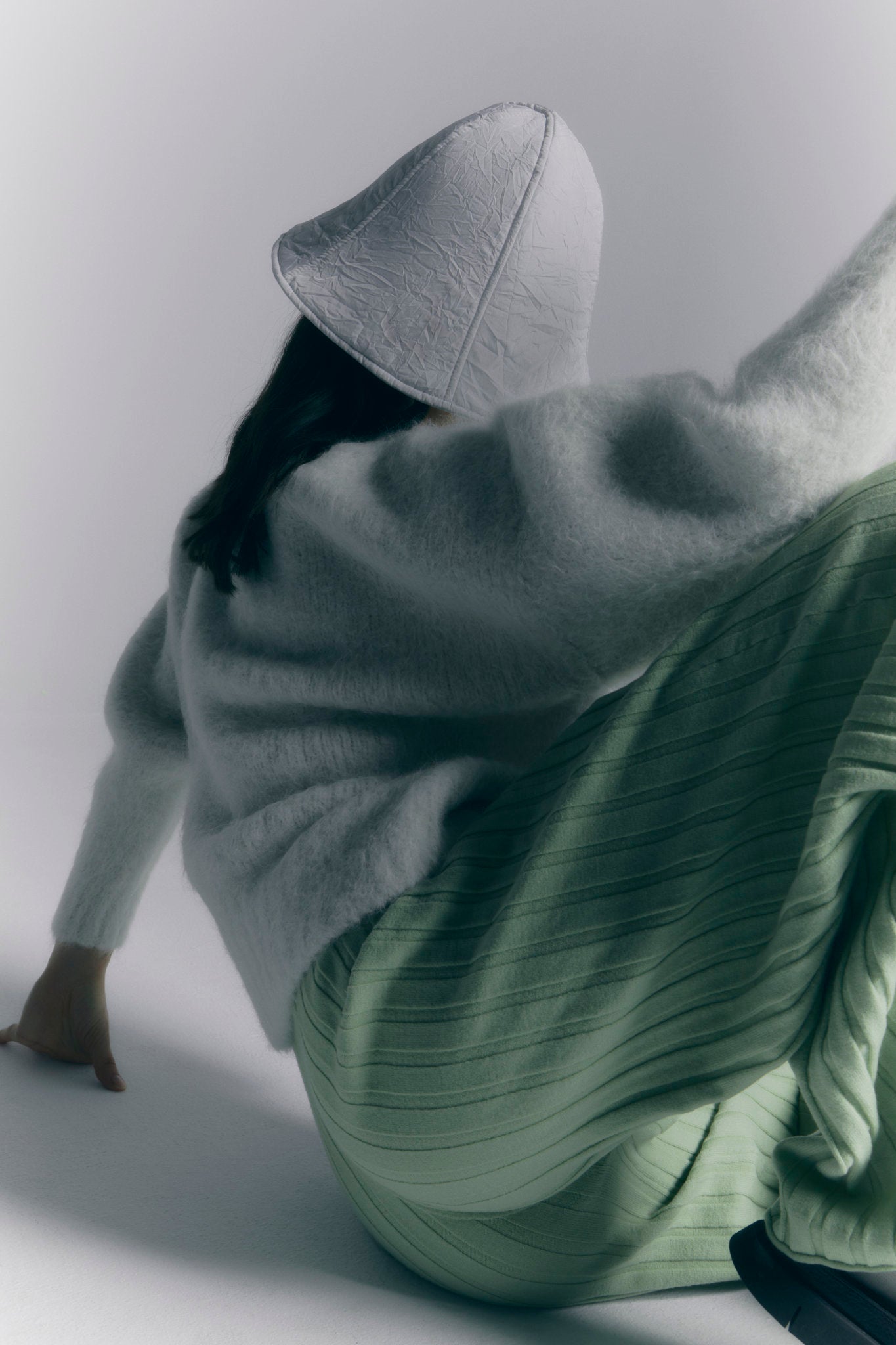 At RUS, we practice sustainability through a two-pronged approach. We consider our environmental and social sustainability practices to be an investment towards both our society and our planet's wellbeing. Here are the ways that we're paving the way for a more sustainable lifestyle through conscious consumption.
Local Production & Craftsmanship
RUS knits are crafted in family-owned factories in Portugal, Spain, and Italy, just a short distance from our office in Galicia, Spain. Producing locally allows us to keep our carbon footprint to a minimum. It's also allowed us to forge close, trusting relationships with our factories, so we can ensure our knits are being produced to the highest ethical and ecological standards.
High-Quality, Sustainable Yarns
High-quality yarns, carefully selected from Italian spinners, form the base of the RUS wardrobe. We craft our garments using natural and sustainably-responsible fibres including our alpacas, super kid mohairs, cashmere, merino wools, organic cottons, certified viscoses, and linens. We exclusively source our raw fibres from mills with a history of exceptional quality standards and labour practices. We ensure that all of our suppliers work in compliance with European protocols of certification, and regulations to ensure the traceability of all animal- origin fibres and the animals' well-being.
Low-Waste Knitting
All RUS knits are either fully-fashioned or crafted with whole-garment technology. This method of knitting allows us to create perfectly-shaped knit panels, which are then sewn together like puzzle pieces to create our garments. Whereas popular cut-and-sew methods produce scraps of unused fabrics, fully-fashioned knitting creates virtually zero yarn waste throughout production.
If you have any further questions on our sustainable practices please contact us at info@rusthebrand.com