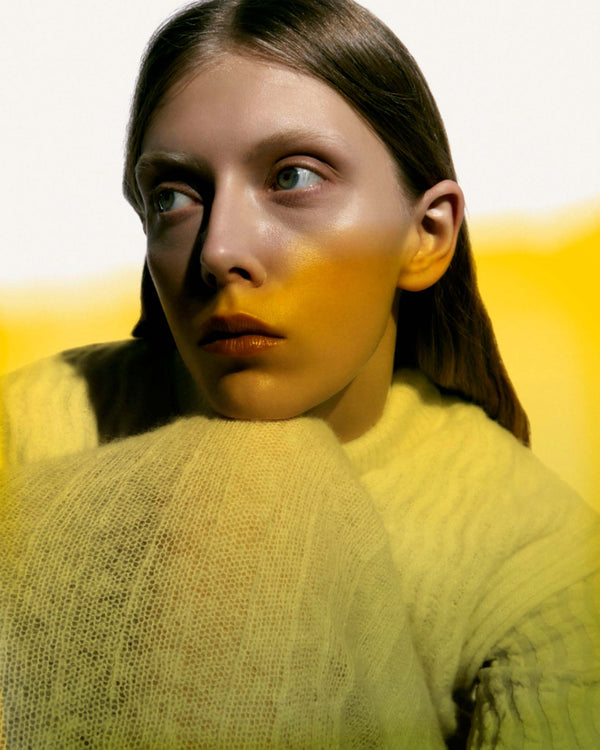 Edition no.5
Space Matters is a dialogue between the interior and the exterior. An exploration of clothing as a sensorial experience; focusing on the tactile and emotional awareness of inhabiting the clothes rather than on the viewer's perspective.

Deceptively simple garments that feel like a second skin, encouraging movement and experimental layering, giving the wearers room to express themselves. Feeling rather than seeing, and being aware of the space around the body. Creating a slowly evolving wardrobe of relaxed silhouettes meant to be layered, reworn and treasured.
Space Matters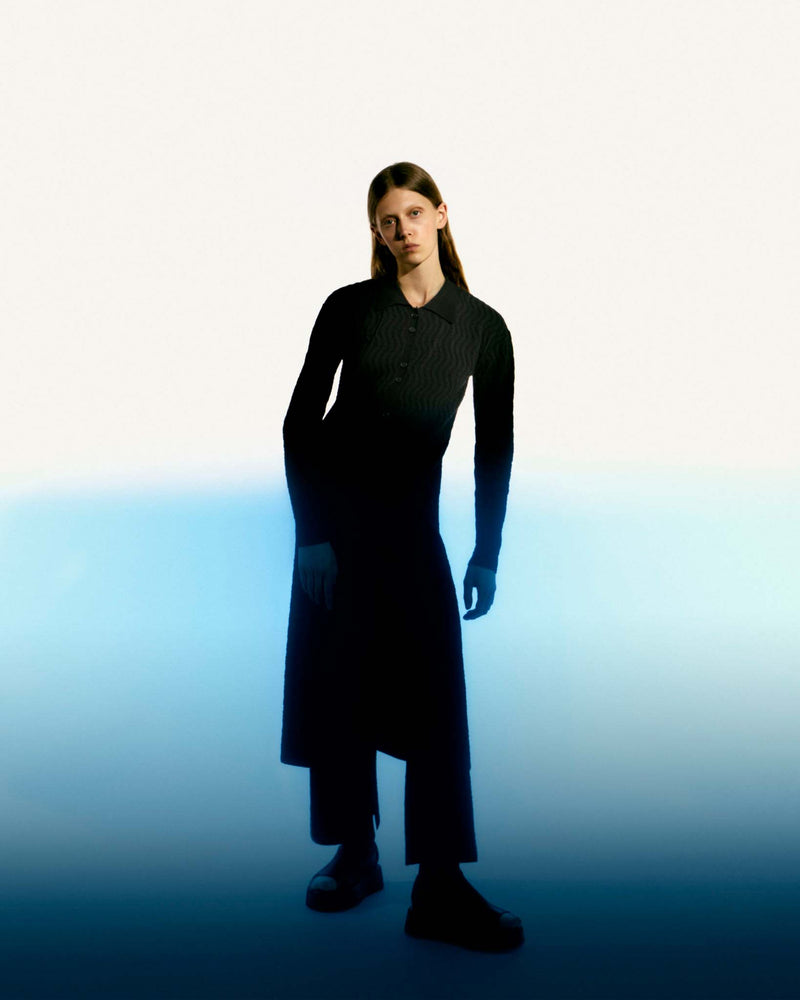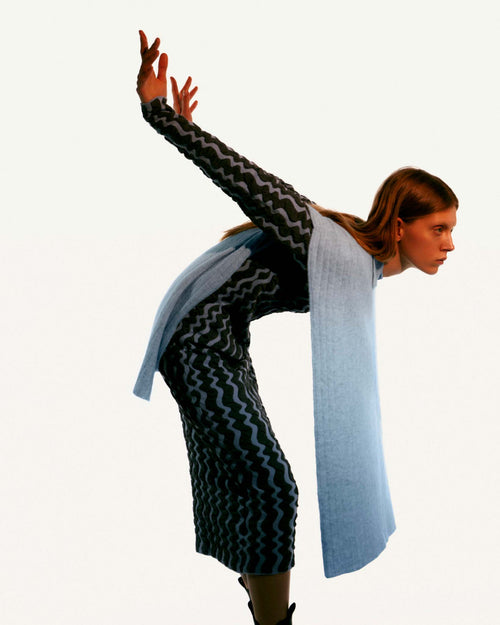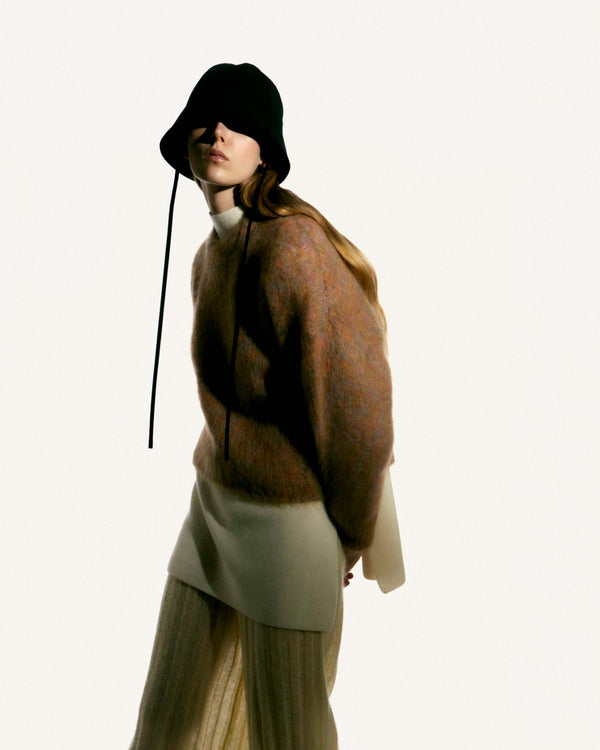 Subtle color relationships –inspired by James Turrell's manipulation of light, perception and space– emulate the hazy early morning rays, the warm tones of a sunset or the luminescence of a moonbeam. While the curved shapes of the clothes and undulating textured jacquards are connected to Ruth Asawa's looped wire sculptures with no front or back, inside or outside.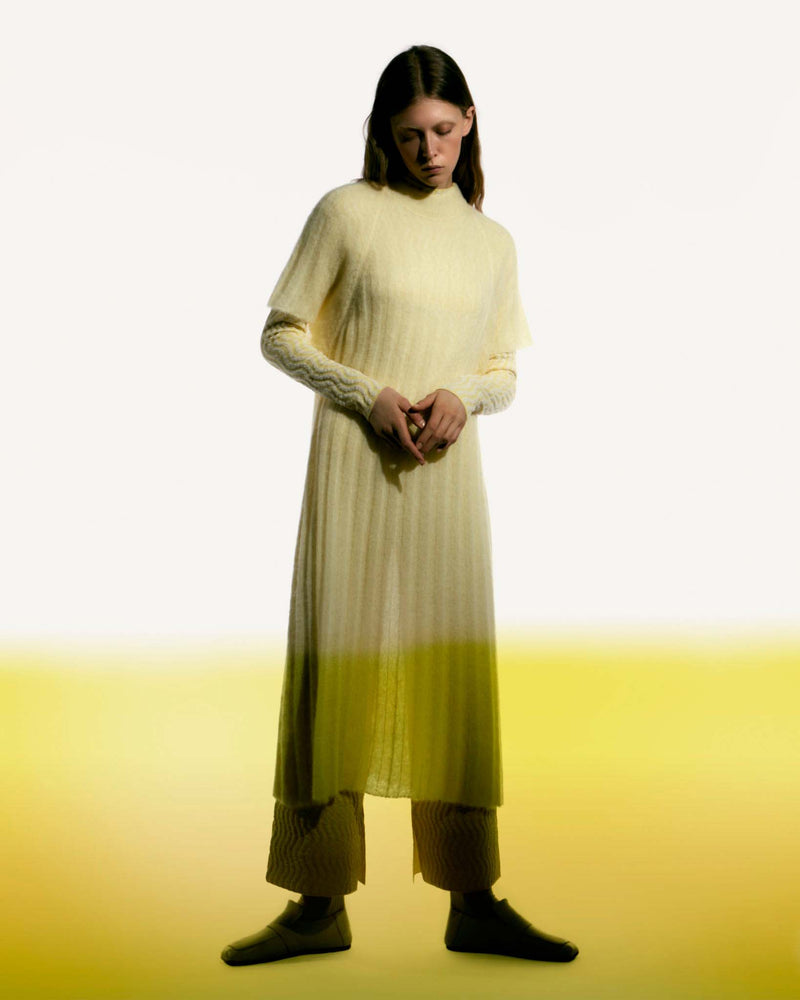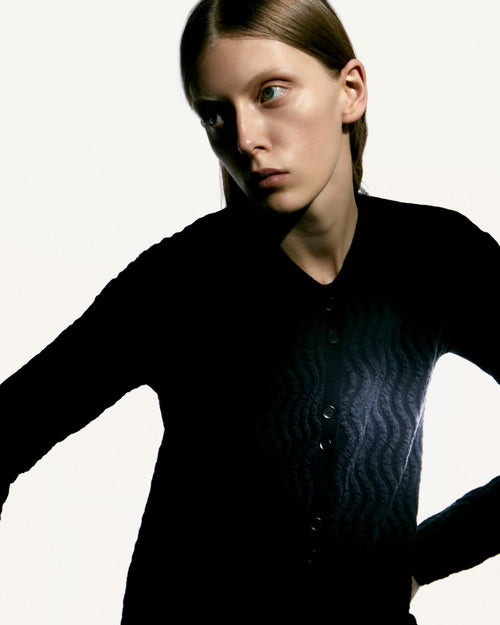 Hushed tones like icy gray, chalk, pale green, soft clementine and light blue define this collection's subtle color palette.
Soft and fuzzy woolen melange yarns mimic the optical effects of luminosity, knitted in architectural yet soft rounded shapes and elongated silhouettes for unprecedented comfort.