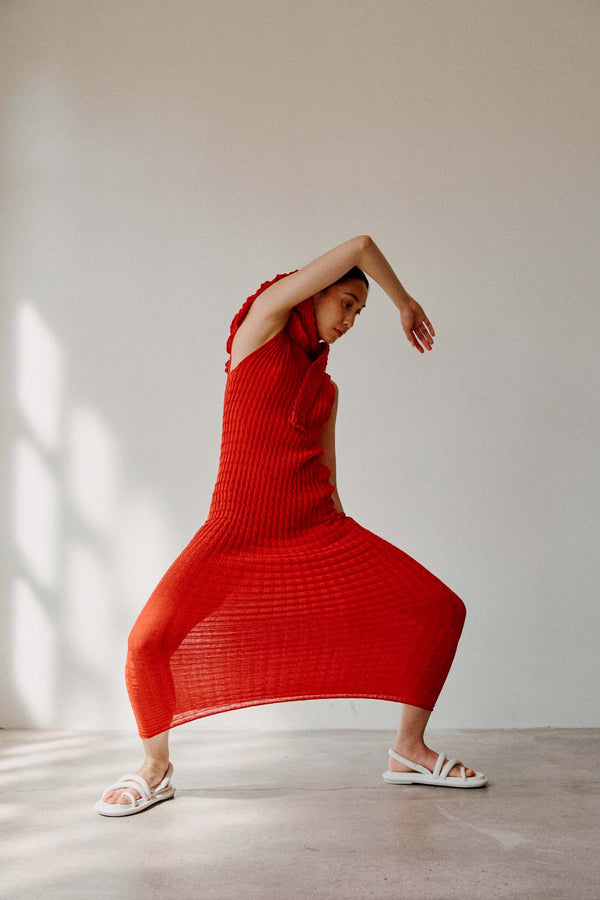 Edition no.8
"All our knowledge begins with the senses"
Immanuel Kant
Our SS23 collection is designed as a sensorial experience that charts the undercurrents of the everyday and the dream-like depths of memory. This season's miscellanea of colour and texture draws from both the poetry and the banality of our quotidian lives. Vascillating between the intense and the deeply serene, these disparate design elements gently intertwine, recalling the soft undulations of our daily moods or the comfort and the delightful chaos found in domestic spaces.
Senses Perception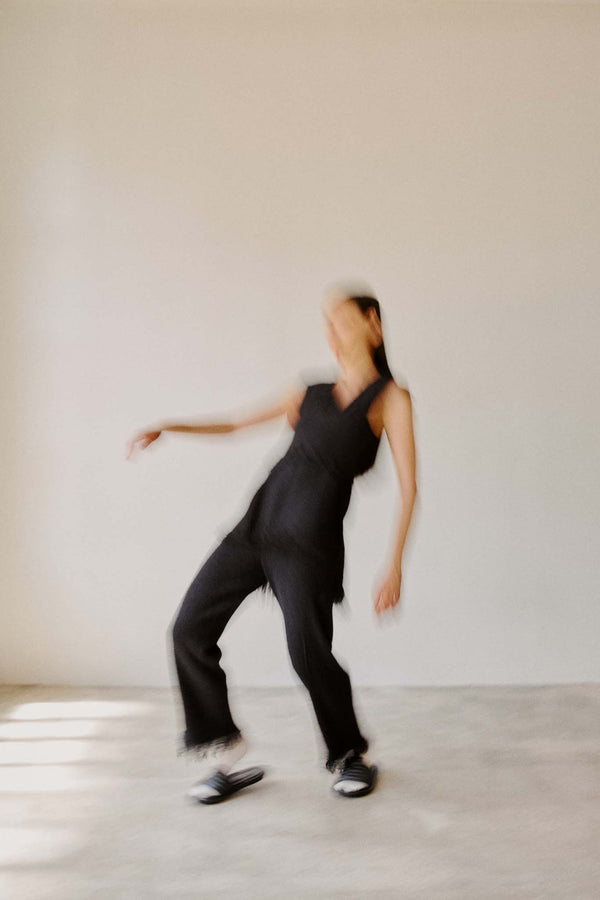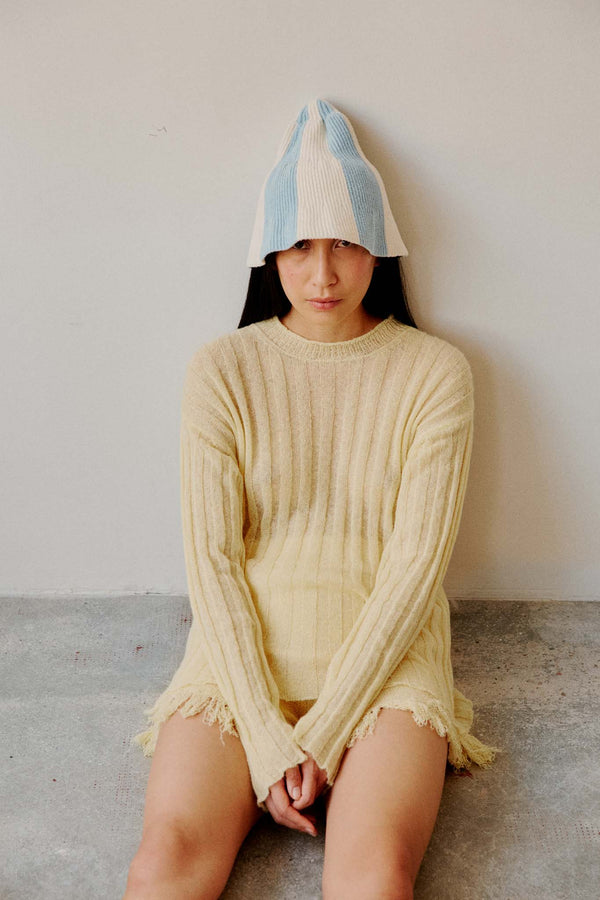 The interior worlds of Rachel Whiteread and Louise Bourgeois inspire this season's design narrative. Through sculpture and textile, both artists seek to capture and crystallize the fleeting experiences of the everyday, transforming memories, thoughts and feelings into tangible, tactile objects. Whiteread's ghostly replicas –mattresses cast in plaster, hot water bottles in glowing resin– whisper to the season's ethereal design elements: pastel colorways, and gossamer-light textures. From them, a warm nostalgia, a profound sense of comfort and familiarity emerges.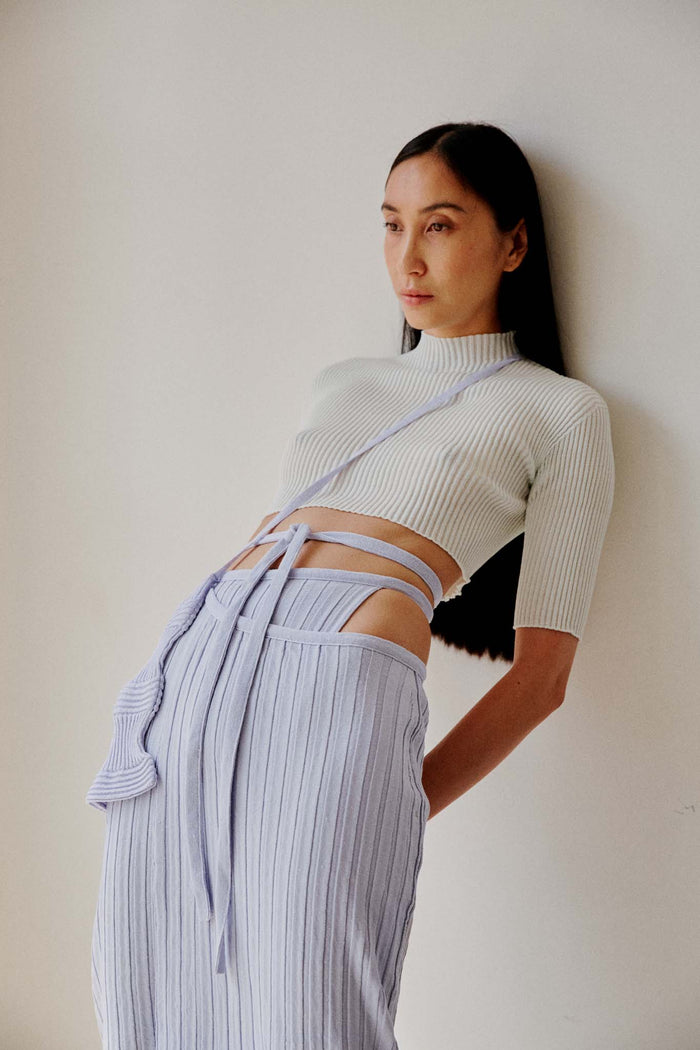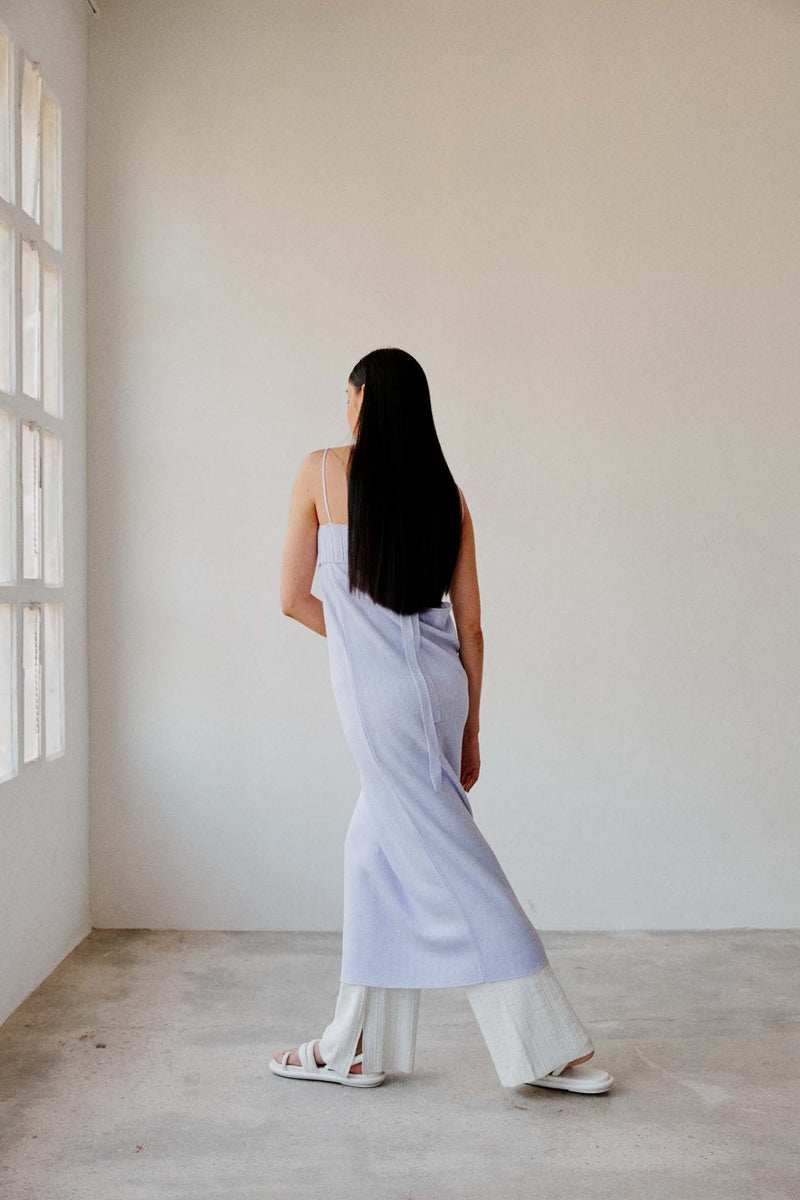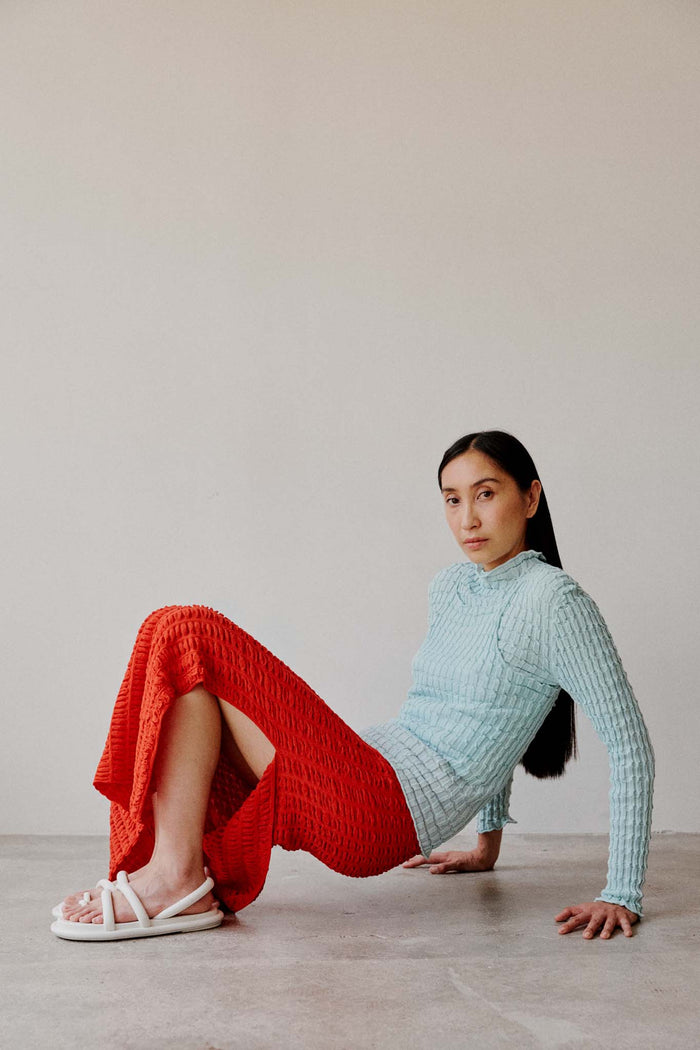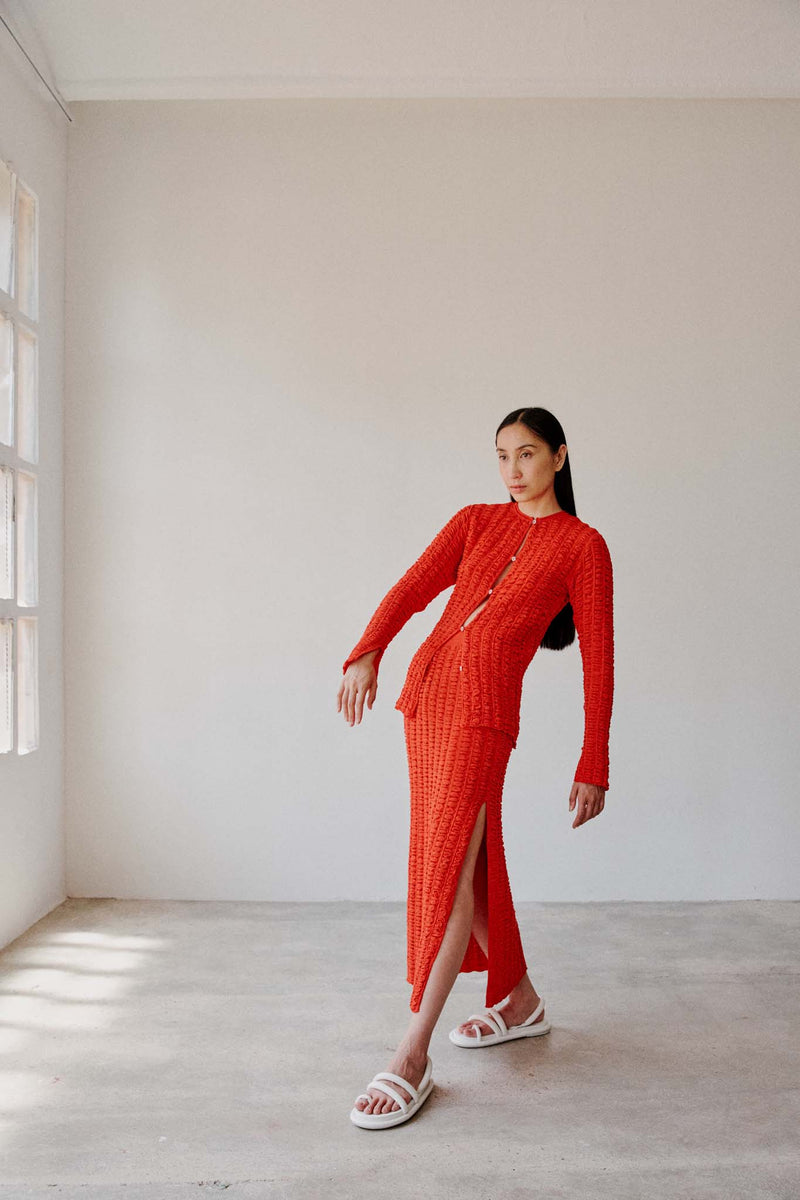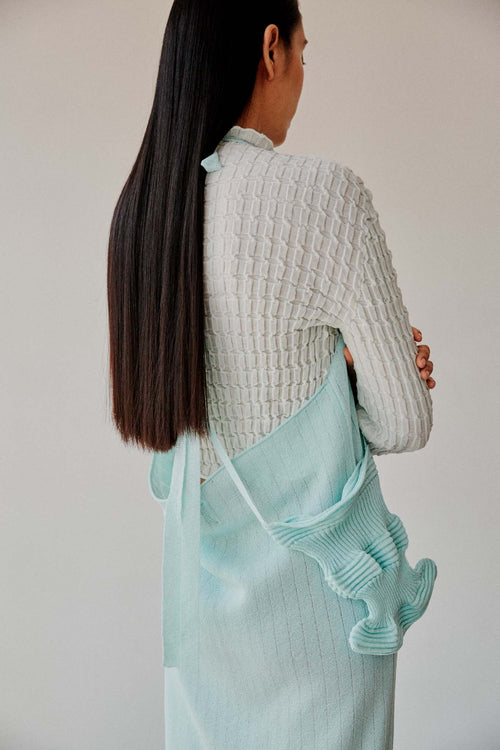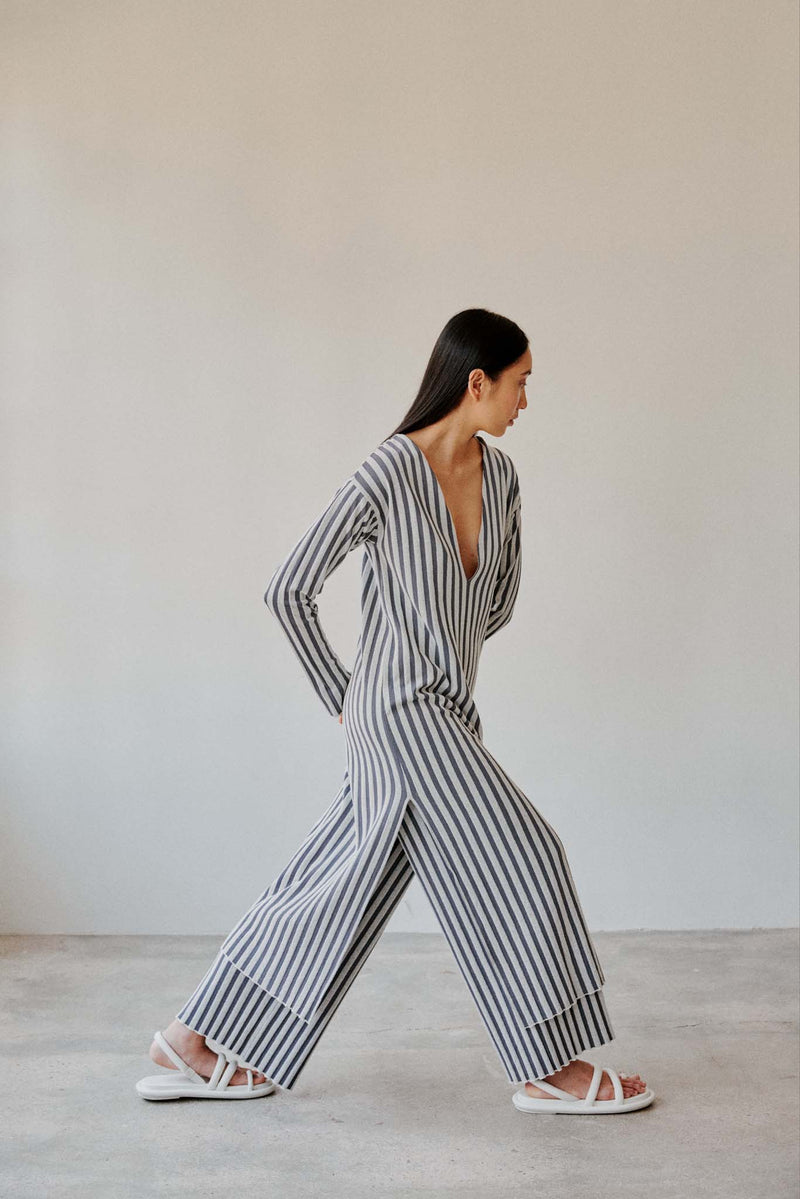 As we do with our favorite foods or beloved books, we forge an emotional connection with the clothes we wear. Garments come to life with our daily movements, taking on our emotions, conveying our moods, and holding our memories in creases and wrinkles. This season, wrapped silhouettes and ruched knitted fabrics hug the body in an intimate embrace, calling to the closeness we share with our most-loved clothes.