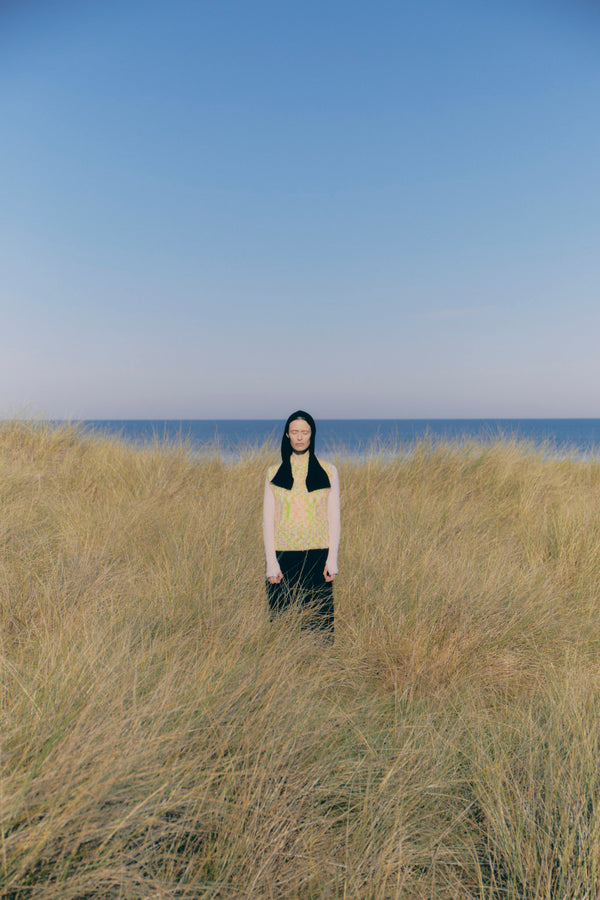 Edition no.7
RUS is a family affair, what started as two sisters dressing up in our mother clothes as part of our childhood games, evolved through the years into a shared vision and understanding. What we've found out over the last few years working together is that our interests and emotions are as familiar as our
bloodline. Our everyday talks have become an exercise of refining the brand's language: our appreciation for quality and craftsmanship, of the importance of art and clothes as
part of human's expression, of the beauty of every individual who chooses to wear our knits and feels them close as a second skin, just like a familiar reunion.

Familiar Faces
Inspired by the use of color and the universal aesthetic language of artists Etel Adnan & Agnes Martin, two female artists with a shared desire to impart a feeling of happiness through their work. Color becomes also a matter of layering; like an onion, you peel them off or add more on, transforming the tones surrounding, making you feel somehow lighter, more calming, more like home. Layered and protected by soft and fuzzy knits in relaxed silhouettes, fluid or undulating as they move about the body.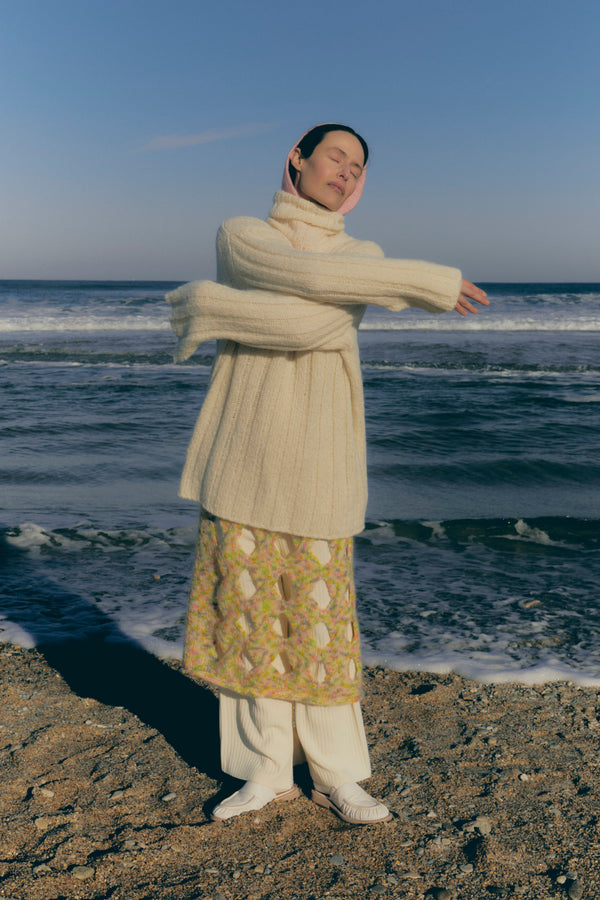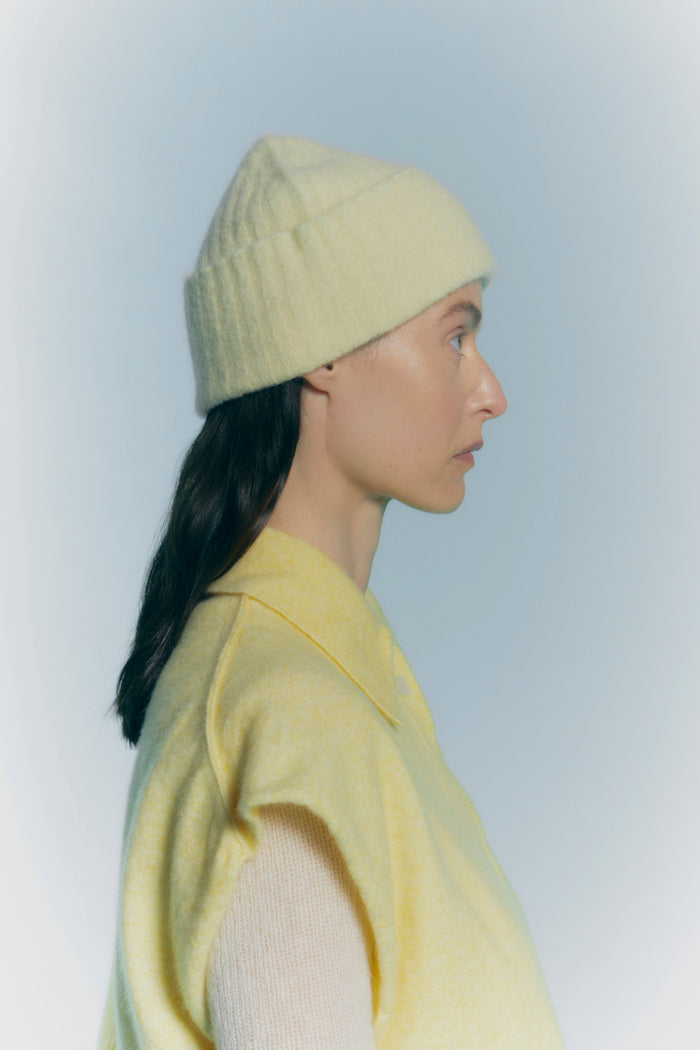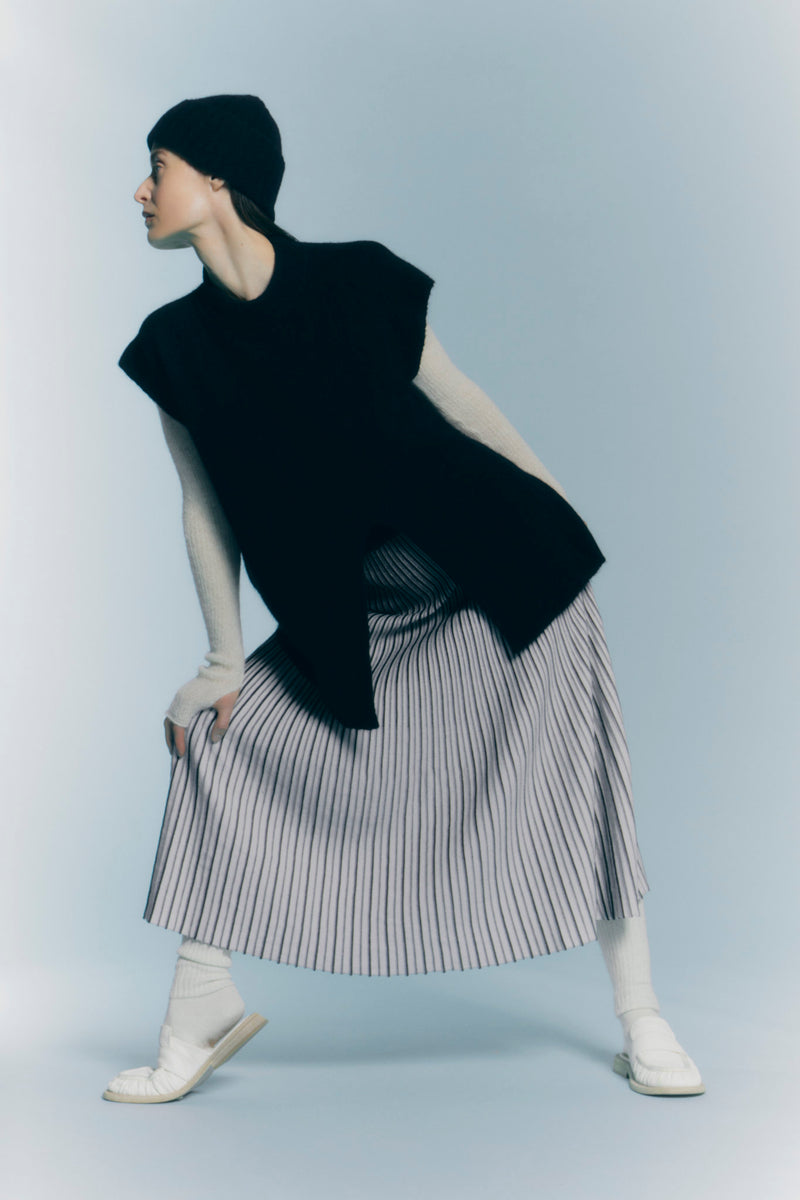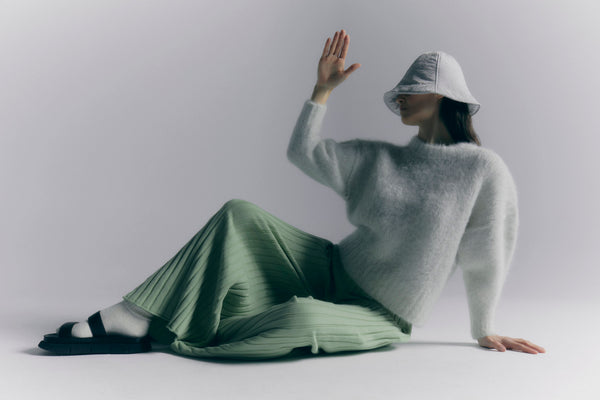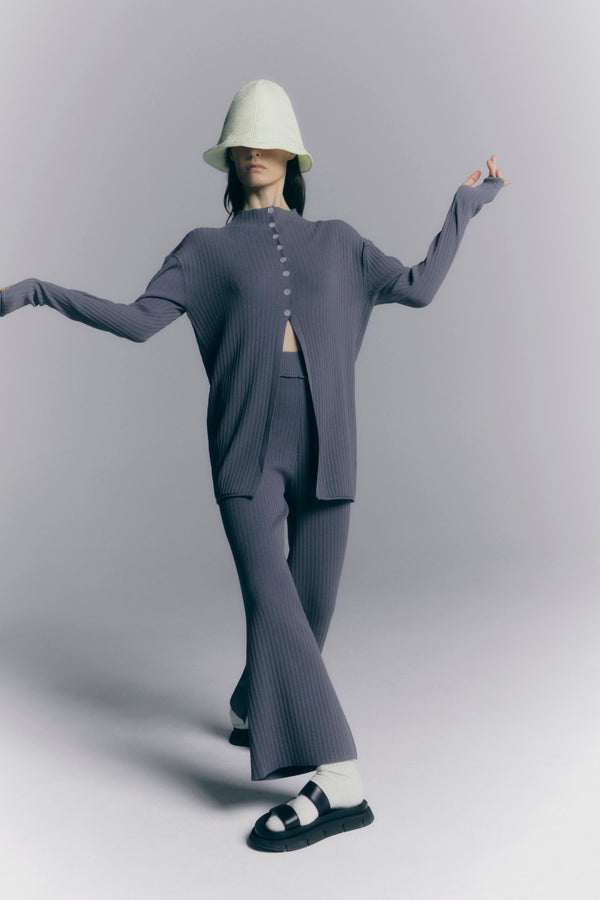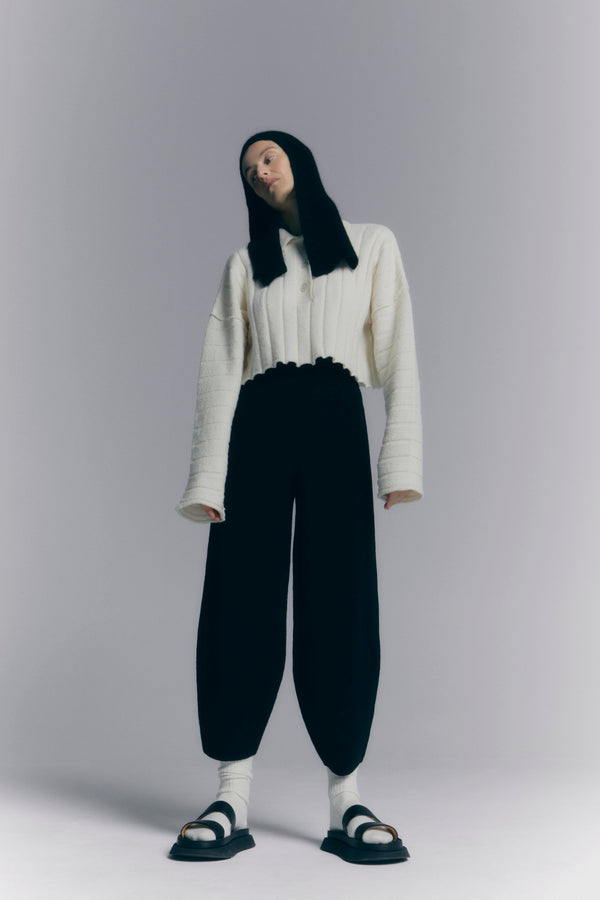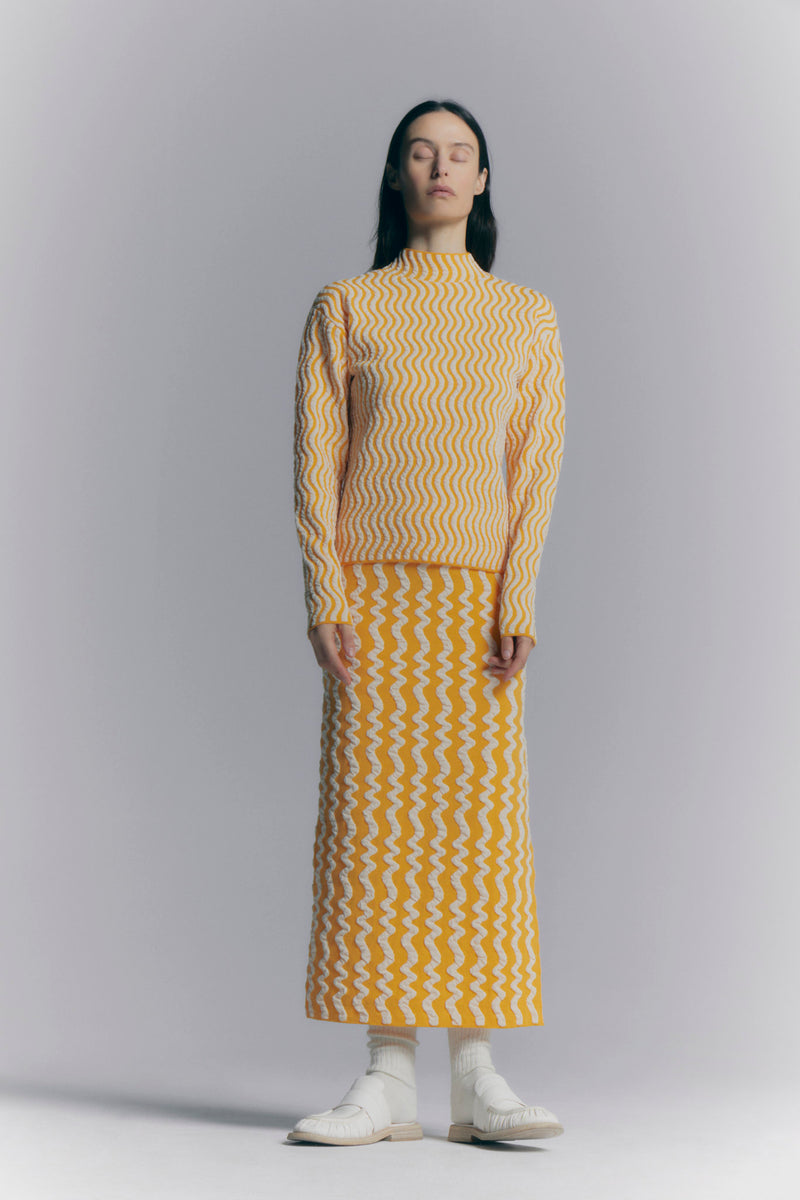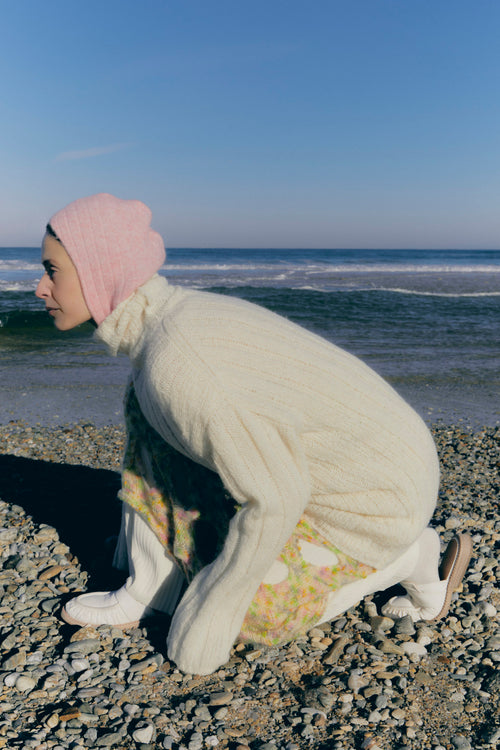 Dreamy pastel colors are the base for a fantasy palette. Light shades of green, bubblegum pink, buttery yellow or fresh clementine are present in blurred textures and speckled multicolor knits, paired with classic neutrals to create an easy-to-mix palette. Subtle textured jacquards with undulating motives, brushed and felted lightweight merino wool, alpaca and cashmere blends (as sustainably sourced as possible) and novel cable stitches, materials and construction that offer more flexibility and lightness softened the edges, promising artful protection against the elements.